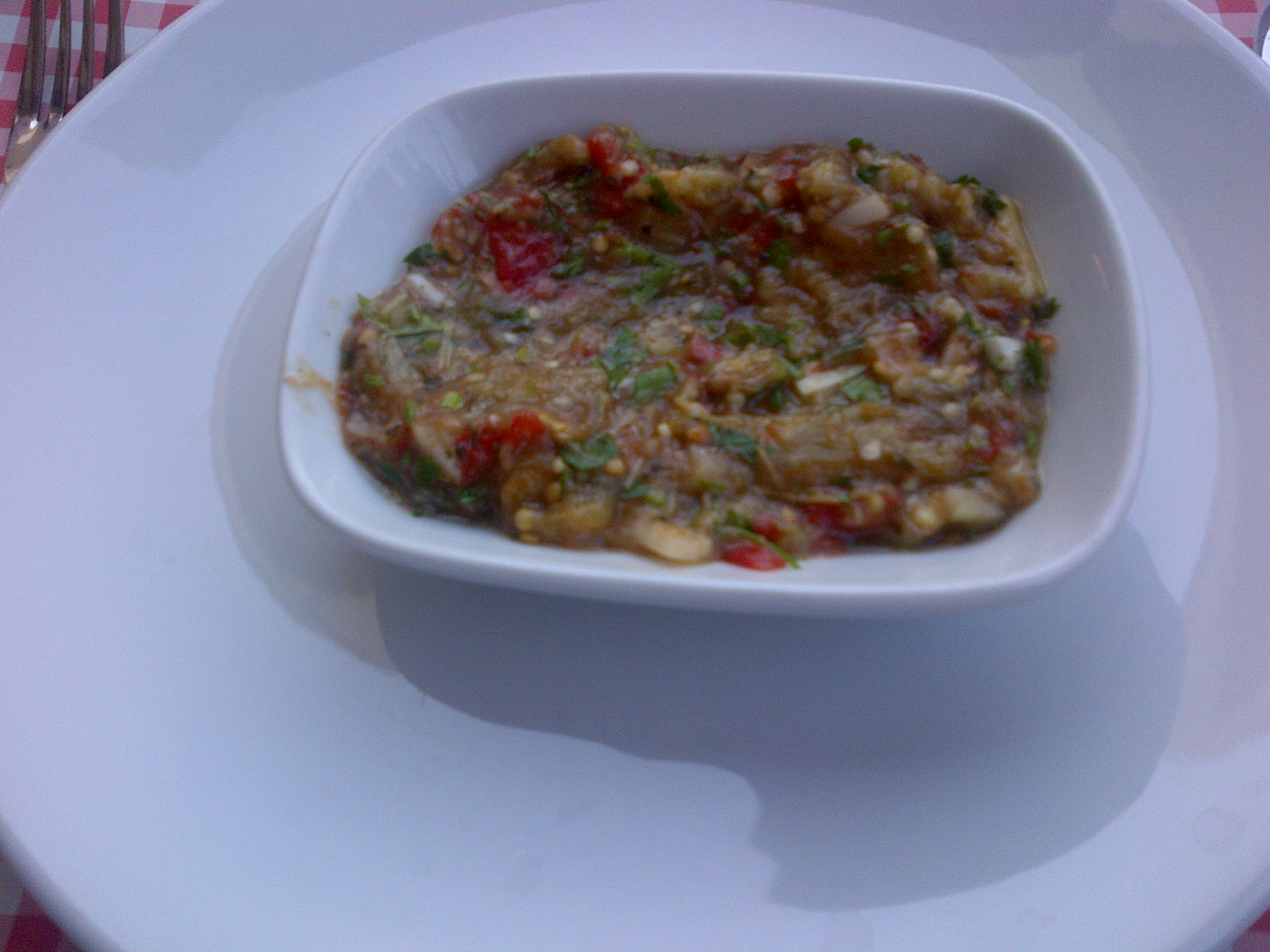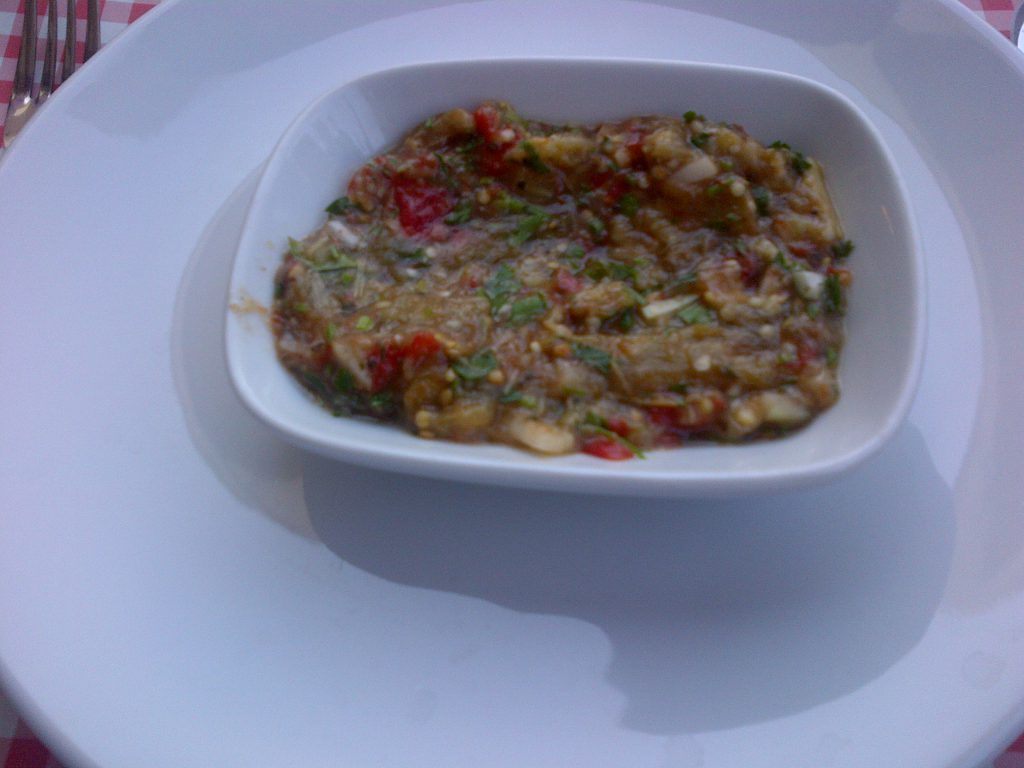 Eggplant Salad
Grilled eggplant and bell peppers are often on the menu during my winter stays in Turkey, where vegetables are typically cooked on a coal grill in the garden in the evening.
Ingredients
1 large eggplant

1 plum tomato, diced

1 ½ teaspoons red wine vinegar

½ teaspoon kosher salt, more to taste

½ teaspoon chopped fresh oregano

2 garlic cloves, finely chopped

3 tablespoons extra virgin olive oil

3 tablespoons chopped parsley

Black pepper, to taste

Capers, for garnish, optional

Grilled pita bread, for serving
Directions
Heat grill to medium high. Prick the eggplant all over with a fork, put in on the grill and close the cover; cook, turning occasionally, until eggplant is very soft and skin is blistered, about 15 minutes.
When cool enough, scoop out the insides of the eggplant and coarsely chop. Transfer to a bowl and toss with tomatoes, vinegar, salt, oregano and garlic. Stir in oil and parsley; season with pepper and more salt if needed. Garnish with capers if you like them. Serve with warm pita bread.