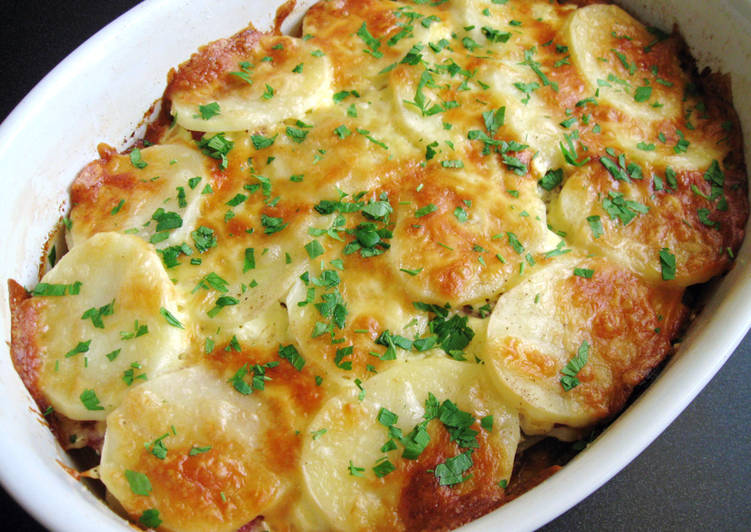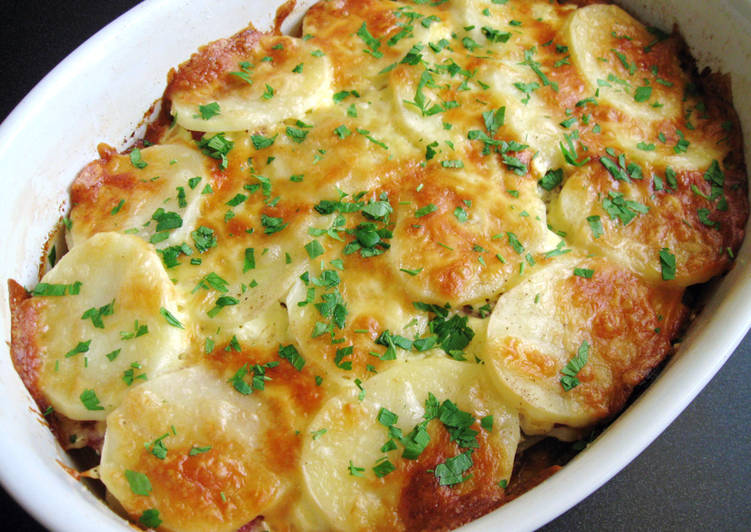 Boiled eggs potato
Grilled eggplant and bell peppers are often on the menu during my winter stays in Turkey, where vegetables are typically cooked on a coal grill in the garden in the evening.
Ingredients
3 large Potatoes *about 600g

1/2 Onion *thinly sliced

4 Eggs *softly boiled, and sliced

100-150 g Salami *thinly sliced

Butter OR Oil to grease the baking dish

Salt & Pepper

200 ml Sour Cream

1-2 tablespoons Milk *optional

1 cup shredded Tasty Cheese *OR Cheddar Cheese

1 tablespoon chopped Parsley

3 oz. butter
Directions
Preheat oven to 200°C. Grease a baking dish with a small amount of Butter OR Oil.
If the Sour Cream you use is very thick, mix with 1 to 2 tablespoons Milk to loosen.
Evenly arrange sliced 1 Potato in the prepared baking dish. Scatter 1/2 of the Onion slices, and sprinkle with Salt and Pepper. Arrange sliced 2 boiled Eggs and 1/2 of Salami slices. Drizzle 1/2 of the Sour Cream & Milk mixture over. Repeat.
Cover with sliced 1 Potato, sprinkle with Salt & Pepper, and gently press down into the dish. Cover with a lid or aluminium foil, and bake for 30 minutes.
Remove the cover, scatter the shredded Tasty Cheese over, and bake for further 30 minutes or until Potatoes are cooked and top is golden.
Sprinkle with the finely chopped Parsley and serve.